FieldGuidetoQuilts.com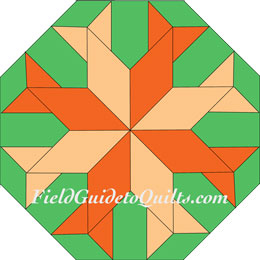 Blocks that aren't square

***
Our section on blocks that aren't square is made of three pages: Hexagons, Continuous & Border Blocks, and Other-gons (oddities such as octagons and dodecahedrons). Here's what you'll find.
48
---
Hexagons
Here are designs made from hexagonal pieces, such as Grandmother's Flower Garden, and hexagons that are made of pieces, such as Ozark Diamond and Snow Crystal. Patterns made entirely of hexagons are called one-patch quilts.



Coming soon:
---
Continuous & Border blocks


Continuous patterns have no squared-off ending point. If you want to attach a border to a continous pattern, you have to choose a spot and just stop sewing. Many continuous designs are made of a single shape, meaning that they are one-patches. Many are also excellent border blocks, which is why we included both continous and border blocks here.









---
Octagons & Others
Primarily octagons, but there's a dodecahedron too.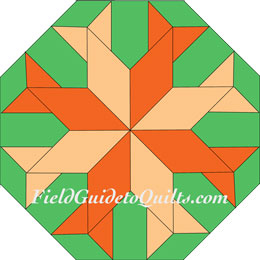 Gold Fish

IXL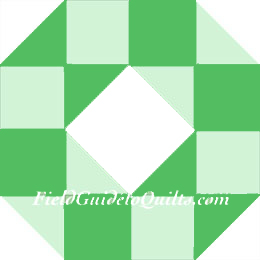 Cheyenne
Golden Gates
Octagonal Star
Ozark Cobble Stone
Rosalia Flower Garden

Caesar's Crown
Twist Patchwork
Twist Patchwork
LAC

Coming soon:
Windmill
Star